One of the main attractions for many visitors to the city of San Diego is the SeaWorld theme park; and it's not difficult to understand why! With everything from rides to seasonal events and animal exhibits available at the park, it has a great deal of appeal for both tourists and residents of the California city.
Here is a short, quick, and simple introduction to the SeaWorld theme park so that you can have a better sense of whether this is the right experience for you!
Types of Animals at the Park
When visitors first step foot in the park, they are very likely to be pleasantly surprised by the sheer variety and quality of the animal exhibits on display at SeaWorld. Some of the more popular exhibits at the park include habitats for killer whales, dolphins, sharks, sea lions, penguins, otters, and turtles.
Additional components of these exhibits feature a dolphin interaction program and an underwater viewing tunnel for sharks. There is also an up-close tour available for the killer whale exhibit, though some people and organizations have raised concerns about the quality of treatment the animals receive.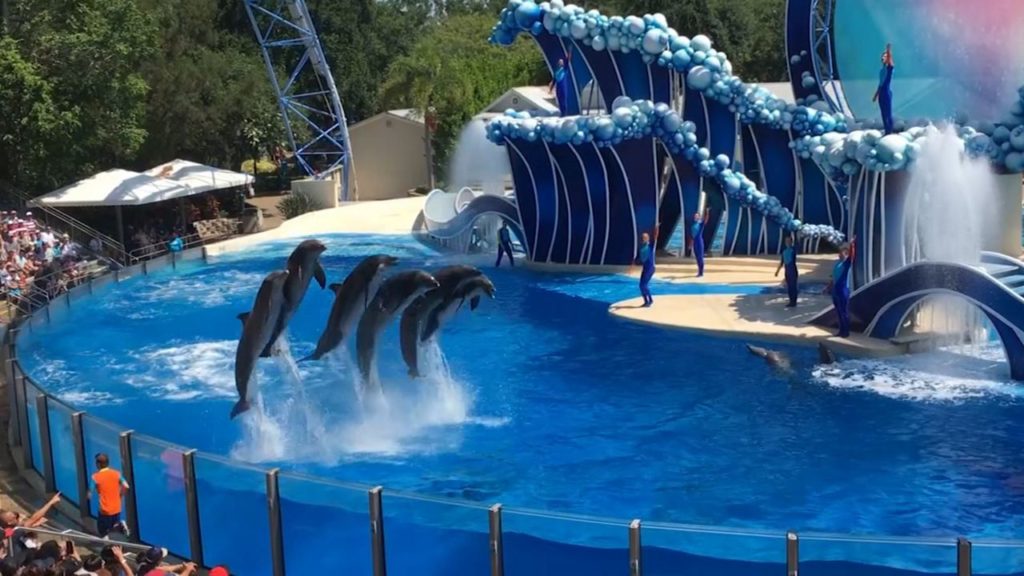 Live Shows
Live presentations and shows with audience participation are also a noted staple of San Diego's SeaWorld theme park. One example of the type of live shows featured at the park is the Sea Lions Live presentation, a comedy show featuring a comedic duo and their sea lion helper.
Dolphin Days is another live show that SeaWorld presents to their visitors; here, the focus is on displaying the athletic training of dolphins at the park as well as their physical skills and agility.
And, to top it all off, you can add a Polynesian Fire Dancing performance to your trip to really elevate the experience to new levels!
Seasonal and Recurring Events
Seasonal events are another spectacular addition to the SeaWorld theme park that many find to be among the most entertaining and delightful experiences of the whole trip. The park, during select events, features dazzling fireworks shows that are sure to mesmerize and impress all in attendance.
There are also Halloween and Christmas events for the more festive among the park's visitors! Whether you live in San Diego or are just visiting the city, coming to SeaWorld during one of these events is sure to leave a lasting memory for you and anyone you bring with you to the park.
Rides
Of course, San Diego's SeaWorld just wouldn't be a true theme park if it didn't have features rides for its more adventurous guests! Some of the exciting options here include the fast, high, and screaming Electric Eel for the most daring and thrill-seeking riders.
There are also plenty of options for kids and less adrenaline-fueled parents, such as Abby's Sea Star Spin, Elmo's Flying Fish, and Aqua Scout. Lastly, you can find options targeted at all audiences, like Bayside Skyride, Octarock, and Tentacle Twirl.
Whether you're a roller coaster fanatic or prefer a more serene experience, there's a little bit of something for everyone!
Next Up:
Once you've taken in all the parks and animal life in San Diego then a visit to Coronado Island to relax and enjoy a stroll on the white sand beaches is the perfect way to unwind.