One lasting and highly popular attraction for both tourists and residents of San Diego is the city's Balboa Park. This cultural park is renowned across the city and the USA in general for being home to some of San Diego's most beautiful and peaceful natural scenery, including gardens, green belts, walking areas, and vegetation.
If you're interested in visiting Balboa Park at some point in the future, here are some of the top appeals to keep in mind for your exploration. This simple intro will give you everything you need to know to determine whether the park is right for you!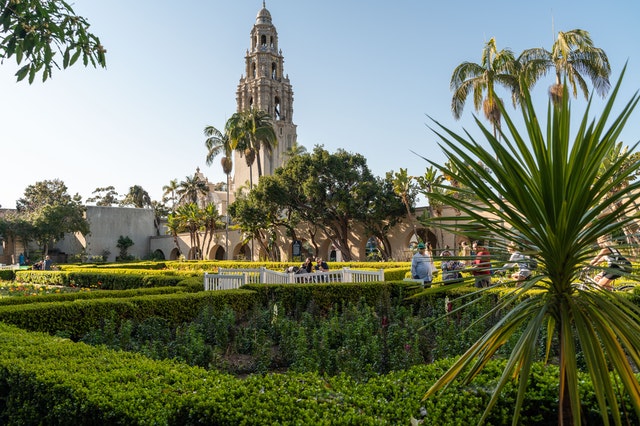 Attractions
Balboa Park is the location for a large variety of unique attractions in San Diego. Among the most popular of these attractions are Balboa Park Activity Center, the Municipal Gymnasium, San Diego Zoo, the Spanish Village Art Center, and the House of Pacific Relations International Cottages.
Together, these separate attractions have helped the park maintain a deep and beautiful cultural lifeblood that has contributed to keeping San Diego fresh and exciting!
Museums
And speaking of cultural attractions, there is no shortage of museums in the area for those who'd like to spend some peaceful and quiet time learning about history, art, and science! Some examples of these museums feature the San Diego History Center, the Air & Space Museum, the San Diego Natural History Museum, and the Veterans Museum and Memorial Center.
Gardens
Nature lovers will rejoice to see the stunning quantity and quality of the gardens available to visitors of Balboa Park!
For a few enthralling options, you might want to look at Zoro Garden, Marston House Garden, the Botanical Building, and the Japanese Friendship Garden as some jumping off points for your visit.
Layout
The layout and geography of the park are almost as interesting as what you'll find inside. Arranged in a rectangular formation, the park forms one of San Diego's main attraction centers and is split nicely and evenly into different areas for visitors to explore at once.
As a result, you'll have an easy time moving about the park so that you can take more time to enjoy the sights and history of everything you look at!
Events
Several renowned events are hosted or take place at Balboa Park, for the more enthusiastic people-persons reading! Common suggestions include weekly concerts (free of charge) hosted at the Spreckels Organ Pavilion, an annual Earth Day parade, Foot Locker Cross Country Championships, and much more.
Browse through some upcoming events and time your visit so that you can get the best possible experience out of your trip to the park.
History and Recent Developments
The rich, complex historical tapestry of Balboa Park has long made it one of the most fascinating and intellectually stimulating parts of San Diego.
Established in 1868, the park has played a highly eventful role in the city's history, with everything from the Panama-California Exposition (which is responsible for much of the park's aesthetic design to this day) as well as more recent developments like improved criminal justice and parking rerouting.