One of the most appealing and intoxicating draws of the city of San Diego is the gorgeous, breathtaking beaches that can be found there. Not only are these beaches beautiful and awe-inspiring, but they are an excellent source of activities, culture, and sunny fun.
For those looking for a more in-depth guide to the city's amazing beaches, here is a basic overview of the different options for both visitors and residents. So, without further ado, let's jump in!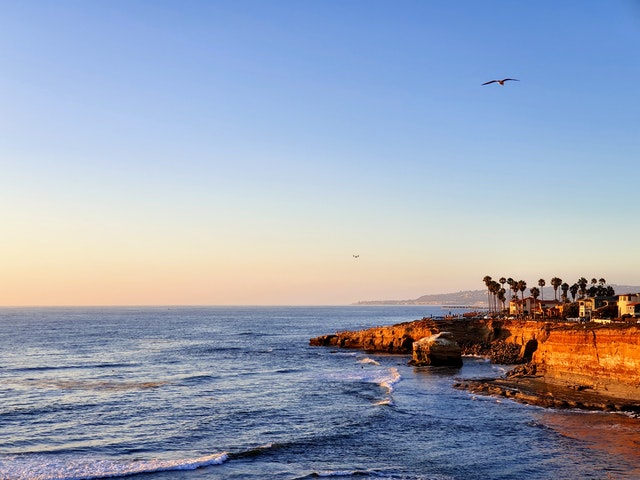 Black's Beach
If you're a true lover and admirer of the unstoppable Pacific waves, you simply can't go wrong with Black's Beach. Located near the campus of University of California San Diego, this beach is notable for having some of the city's most impressive waves.
However, this beach has a bit of a hike to get there and so it mostly deters all but the most dedicated surfers and, to the surprise of some, the city's nudist population. Nonetheless, if you want a nice, secluded spot to surf or simply watch the waves, Black's Beach can hardly be beat!
Coronado
If the hike up Black's Beach doesn't exactly appeal to you, you're not alone! A fantastic alternative for you might be Coronado Beach, which is, in many ways, the most iconic and archetypal California beach experience.
For several decades now, people have flooded to Coronado to soak up the sun and enjoy the beautiful sights of a pristine, quintessential San Diego beach.
This location is particularly attractive for family vacations, so if you and your children are planning on visiting a San Diego beach, there's hardly a more convincing choice than Coronado Beach. Come hang out here and you'll soon understand what all the fuss is about!
La Jolla
If, on the other hand, your top priority is finding simply the most beautiful beach in San Diego, La Jolla is a top contender. Not only is there an incredible variety to the type of landscapes you'll see here, but the elegant beauty of the entire beach is unparalleled.
One of the main attractions for this location is La Jolla shores, which features a head-spinning multitude of different recreational activities.
Everything from scuba diving to kayaking to a bustling campfire-lit nightlife is on full display at this charming San Diego beach.
Mission Beach
Of course, if you've always wanted to visit a classic boardwalk beach, then there is simply no better alternative than San Diego's lively Mission Beach!
Among the many draws of this beach include its amusement park rides, fishing and boating options, and active social activities like volleyball, scuba diving, biking, surfing, and more.
You can also choose between busier and more subdued areas of the beach, depending on your preferences, so there's surely something for everyone at this location. Try visiting and you're sure to love it!
Oceanside
Finally, for those who want a peaceful and more relaxing alternative to some of the noisier beaches featured so far, Oceanside Beach might just be the perfect place for you.
Sparser crowds and easy access to beaches add up to make this a wonderful place to spend idle time with your family in the beautiful California sunshine.
Once you've had your fill of the sun and the sand, it might be time to check out San Diego's amazing parks, starting with the famous Balboa Park, the Central Park of San Diego.